Eric Harlan: President/CEO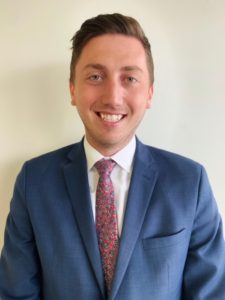 Eric is originally from Jeffersonville, Indiana, where he studied Architecture at Ball State University. After graduation, Eric worked for an architecture firm before realizing his true passion – sales and marketing. After starting over in his career path and learning the ways of sales and how a business runs, Eric opened his own office here in Jacksonville. In his first year of business, Eric was able to generate $650,000 in sales and open a 2nd office in Nashville, Tennessee. His goal is to open four new offices this year, locally and around the country. When Eric isn't working, he likes to play golf, go to the beach, and read up on current investing trends.
Taraneh Rowe: Director of Operations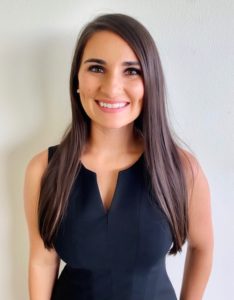 Taraneh grew up in Phoenix, Arizona and moved to Jacksonville in high school. Before coming to Mullan Inc, she studied Political Science at the University of North Florida and worked in various roles such as a dance teacher, nanny, and store manager. After college, she was looking for full-time experience in a business environment and found her home with Mullan Inc. Taraneh started out in an entry-level Account Manager position, and after being cross-trained in all areas of the business, she she was promoted to Human Resources Manager and is now the Director of Operations! Some of Taraneh's hobbies include diving, dancing, and traveling.
Brian Gann: Assistant Manager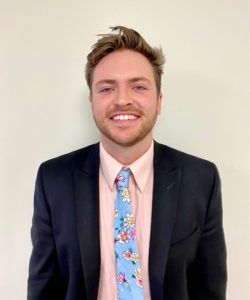 Brian is originally from Wilmington, North Carolina but has lived all over the Florida area for the last twelve years. He got his Bachelor's degree in Exercise Science from the University of West Florida. After graduation, Brian was working in physical therapy when he realized there was no room for advancement and he was not earning what he was worth. After interviewing with Mullan Inc he was immediately drawn to the opportunity for advancement and growth. Brian started out entry-level less than a year ago, and he's already grown into one of the top performers in the company – as well as being recognized nationally for his sales record. Brian is expected to branch out as the manager of Mullan's new office location down in Tampa, Florida this year. In his free time, Brian loves to workout and go to the beach.
Andrew Walsh: Solar Consultant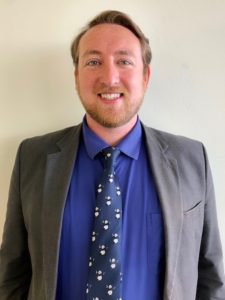 Andrew is from West Palm Beach, Florida where he studied Finance at Florida Atlantic University. After college, he was looking for business experience and an opportunity to make money. Andrew met Eric while he was still working at another marketing office and they shared the same dream of working hard and opening a new office. They moved to Jacksonville together two years ago to start Mullan Inc. Over the last two years, Andrew has proved his leadership skills by training and developing new talent and helping the office grow. His ultimate goal is to become a successful business consultant overseeing multi-million-dollar offices. When he's not working, Andrew enjoys fishing, going to the shooting range, and playing video games.
Britton Biddle: Account Manager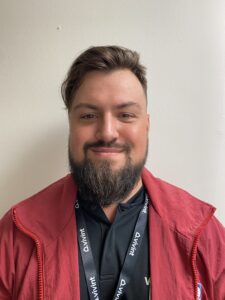 Britton was born and raised in Calhoun, Tennessee and has been in Jacksonville for the last ten years. He studied 3D modeling and animation at Full Sail University and was working as a bar manager before coming to Mullan Inc. Britton was always praised by his friends and family for being outgoing and talkative and he always had sales in the back of his mind as something he could be great at. When he finally took the leap and left the bar life for a full-time sales role, he realized it was the best life decision he had ever made. Since joining Mullan Inc, Britton has proved himself as a top performer, hitting new company records and consistently hitting sales goals. His ambition is to train a team of salespeople to be top producers like himself. For fun, he likes to hang out with his dogs and play video games.
Josh DiPasquale: Hiring Manager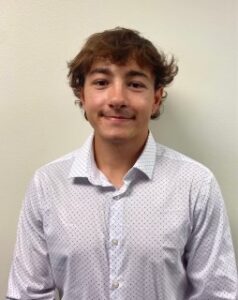 Josh is from Hershey, Pennsylvania and moved to Jacksonville in May of 2022. He attended Penn State University where he majored in Management Information Systems. Josh found his way to Mullan as he was searching for a job on Indeed in the Jax area after he graduated from PSU. He was drawn to the company because of the opportunities that are available in terms of moving up, this relates to a future goal of his that entails eventually being able to open up an office. Over the course of Josh being with Mullan, he has been able to develop a bunch of communication and leadership skills. Josh likes to hangout with his girlfriend and their cats, enjoys gaming with his friends, and going to the beach.
Noah Williams: Executive Leader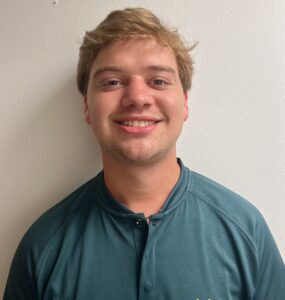 Noah is originally from Richmond, Virginia and moved to Jacksonville in June of 2022. He attended Virginia Tech and majored in Industrial and Systems Engineering. Noah found his way to Mullan as he was looking on Indeed for a job after graduating and moving, this is his first serious job out of college. Working for the company was intriguing for Noah as it seemed like a good job and was an entry level position where he would be able to get his feet wet. Some of his accomplishments within the company include being a highly ranked sales rep, getting promoted very quickly, and being able to protect and help out over 150 families! Noah's future goals within the business are to open up a new location and have a super sales team. When he's not working, Noah enjoys going to bars, playing video games, spending time at the beach and pool, and he likes to play and watch sports.
Jenna Price: Account Executive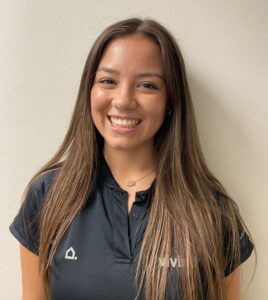 Jenna was born in Queens, New York and moved to Jacksonville at a very young age. She attended Florida Gulf Coast University for Marketing and plans on going back to school to continue her education. Jenna has previous work experience in the restaurant industry and customer service but this is her first full time position. She found Mullan on Indeed when he was searching for a job after deciding that she wanted to take a semester away from college. Submitting an application for a sales job with us was intriguing  to her as she knew that she wanted to give it a try with our company. Since being with Mullan, Jenna has grown as a person as she has become more outgoing and confident. She love's that she's able to help out with the new hires and her team, she enjoys watching them grow. Her future goals within the business include helping those on her team get to leader and helping them get more sales. For fun, Jenna likes to read a good book, go to the beach, and hang out with her friends.
Anthony Farmer: Team Lead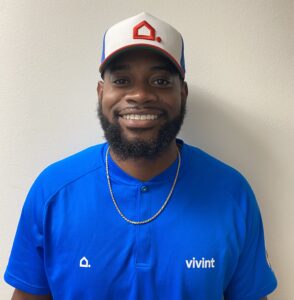 Anthony is originally from San Diego, California and has been in Jacksonville since the Navy brought him here at the end of 2018. He joined the military at 17 years old and stayed in the Navy for 8 years. Anthony was brought onto the team after he was approached on Indeed by Brian, our Assistant Manager. Before Mullan, he was working a corporate job when he then decided that he was not a fan of that kind of work. He soon discovered that sales sounded like the best option for him. Working with us has helped him turn a dream into a reality and this job has helped him get back on his feet, as he describes it. Anthony is considering opening up his own office and he loves the possibility of that opportunity. When he's not working, he loves to make music. 
Dean Silveira: Territory Manager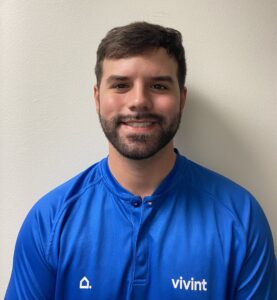 Dean lived in New Bedford, Massachusetts until he moved to Jacksonville in November of 2020. Before starting with Mullan, he was working on cars doing Auto Glass Repair in both Mass and in Jax. Dean found our company on indeed and wanted to join the team because he thought that it looked like a good environment to work in. Since being with us, he has been able to become a leader and that has helped him become more hardworking and be more disciplined. His future goals within the business include hopefully being able to be an office owner one day. When Dean is not working, he enjoys driving his cars and going fishing.
Adrian de Leon: Territory Manager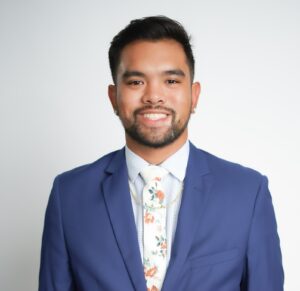 Adrian is originally from Virgina, he moved to Jacksonville at the age of 3 years old with his family. He recently graduated from FSCJ in 2023 with his Bachelor's in Marketing and Advertising. Adrian submitted an application to work with us as he was approaching graduation. He was drawn to our company because of the environment and the opportunity to grow within himself. Since he has been at Mullan, he has become more confident, his people skills have improved, he's had a mindset change in terms of achievement, and has gained a new perspective in life. Adrian's future goals within the business include continuing to be and grow more consistent in his work and to help develop the continuously growing team. He enjoys going to Jags games, kayaking, taking pictures, and cooking… Adrian makes a mean Chicken Alfredo!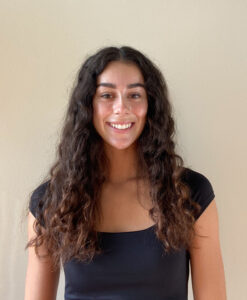 Sarah was born and raised in Covina, California and made the cross country move to Jacksonville with her family in June 2021. She is currently in her senior year at Florida State College at Jacksonville and is majoring in Communication and Media. Sarah knew that she wanted to apply for an internship role with us after she searched up our social media pages and loved our family oriented work ethic. In her free time, Sarah loves to hangout with her friends and family, enjoys going to Jags games, traveling, and loves to go to the beach.